Foodland Grocery
Stories and Events - Places in Blairsville, Blue Ridge, and Northeast Georgia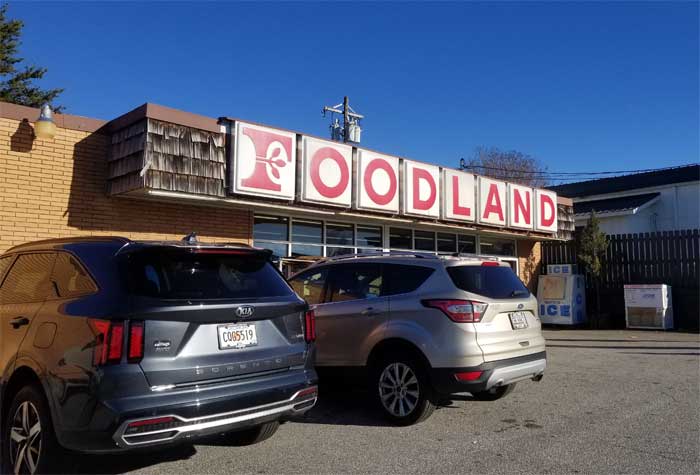 A small town grocery store known as Foodland.
This Blairsville landmark has been a small town treasure for over 50 years! Ricky, Derrick, Peggy, Marty, and the rest of the team are characters right out of a Norman Rockwell gallery. They are examples of home town folks at their finest.
Need some hamburger meat? Go to Foodland! Old fashioned candy? Yes, they have all the flavors including peppermint. Local honey and sorghum syrup? Foodland. Red label White Lily flour? They have that elusive item, too. Foodland can usually produce just what you need, right when you need it. I'd say that is pretty amazing.
Foodland has been serving Union County for many decades! Back in 2010, owner Wayne Abercrombie told me that Bill Hunter and BJ Davis built the place in 1965. It was called the Superette. Tony Dyer and Wayne bought it in 1968 and renamed it the A&D Supermarket. In 1974, Wayne bought Tony out and named it Foodland.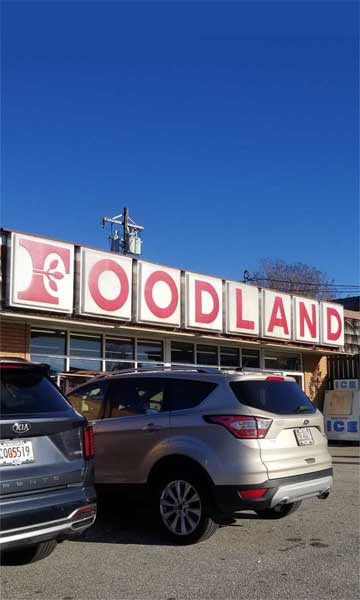 Foodland - a small town treasure
Click on the web-story above to see more Foodland photos.
Wayne's son Ricky started working at the store over 40 years ago. Father and son saw many changes through the years including new faces and more regulations. Even with all the growth, Foodland has kept its small time charm. How does it do that?
Blairsville's Foodland is a special one-of-a-kind type of place. The employees all say it is a fun job. There is never a dull moment around Foodland. It's a friendly, neighborhood grocery store where people can feel free to laugh, cut-up, and make new friends in a hurry.
Peggy Bryson has also been with Foodland for over 40 years. She says, "I came to work here right after graduation. It is a good job and always has been. You couldn't ask for better people to work with."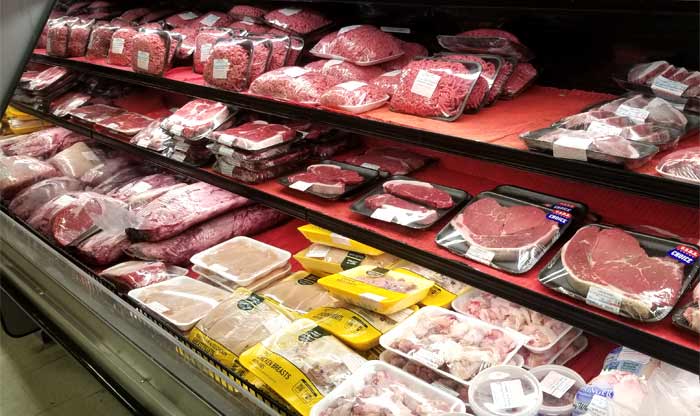 Marty Dyer has been at Foodland for over 22 years. He says Ricky and Wayne taught him everything about the grocery business.
Derrick Baker, who has worked at Foodland for over sixteen years, adds, "We do everything from cashiering to the meat department. Here at Foodland we are all multi-taskers."
About Foodland's inventory
Foodland carries all the name brands plus Shur Fine products. They have almost everything the big stores have, but without having to go the distance. If you are in a hurry, you can run in and run out. Also, if you want something and Foodland doesn't have it, they will order it. You won't find service like that anywhere else.
Foodland is a complete grocery store with fresh produce, a dairy department, meat department, canned goods, frozen section, household supplies, hardware, and much more. Since remodeling a year ago, the aisles are wider and everything is sparkling clean. Many new items have appeared on the shelves including specialty drinks.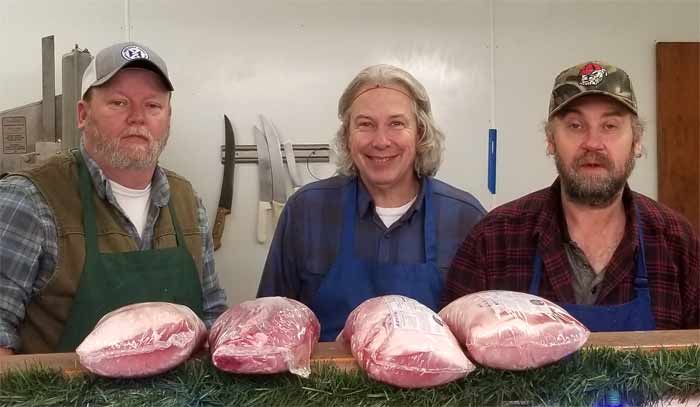 The meat department at Foodland is a busy place. They cut thousands of pounds of meat every week including fresh deli meats, popular cuts of steak, roasts, ground beef, ground chuck, and ground round. They also have chicken, pork, and old-fashioned salt cured country hams. If customers need cooking instructions, someone is always glad to give out directions and recipes.
Many people depend on Foodland for special occasions. Foodland has delicious homemade coleslaw, baked hams, rotisserie turkeys, hoop cheese, fruit cups, and party platters. Call now to place an order!
Foodland is located at 34 Haralson Drive in Blairsville, Georgia and is open seven days a week. See you at Foodland!
Thanks for reading my blog, Jan.
*All of the content I post here is my original work unless noted in the credits or text.
© 2022 by Janice Boling - all rights reserved.